SERVICES
Full-stack marketing strategy, implementation, and analysis.
Girard Marketing Group offers a wide variety of marketing services to meet your needs. Our team can create and execute marketing strategies to reach your goals, or consult with your internal team to guide your existing strategy. We work with a team of professionals to offer all of the marketing, public relations, advertising, design, and creation services you need. We can take a hands-on approach to handling your company's marketing needs or a consultative approach to get you started in the right direction on your own.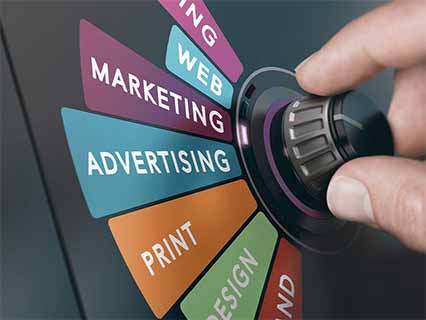 Marketing is strategy, analytics, advertising, social media, email, direct mail, website design, messaging, content creation, and so much more. When you work with Girard Marketing Group, we tackle each aspect of your marketing goals, direction, voice, and look. We establish brand awareness and improve brand reputation. Because we are a small business, we understand small businesses. We will own your brand and treat it (and you) like family.
Public Relations is the branch of marketing focused on your company's reputation, your brand's reputation, and your earned media opportunities. Our Public Relations experts will build relationships with local media, write press releases, participate in press conferences, and build a crisis communication plan for your company. Our personalized service will help you now and in the future. We'll be there when you need us most.
As a small business, we understand the challenges you face. And we know that small businesses have a harder time being experts in every field. We recognize our limitations and have partnered with like-minded entrepreneurs to consult and assist as needed. No need to hire multiple companies to get your projects done. We've already found the best of the best in the industry for all your small business needs.
Sometimes what your business needs is not someone to take over for you, but simply some direction to put your brilliant ideas into action. We have consultants in Marketing, Design, Operational Excellence, Event Planning and more. If you're just looking for a nudge in the right direction to get your team's performance to an optimal level, Girard Marketing Group has consulting services available for all your business needs.
Logo creation, graphics for social media & web, business card & letterhead design, video content, voice-over work, and website design are just some of the tasks our talented team of designers can handle for you. Whether you're just getting started or updating your current look, let Girard Marketing Group create your branded look for continuity across every platform you use. 
The team at Girard Marketing Group has a combined 30 years of experience in event planning, production, logistics, and talent acquisition. Our team can find and contract with professional speakers, celebrities, & business executives for appearances & special events; layout and execute entire event logistics from small meetings to multi-day conventions; market & sell your event; recruit and on-board local staff; and handle on-site organization.